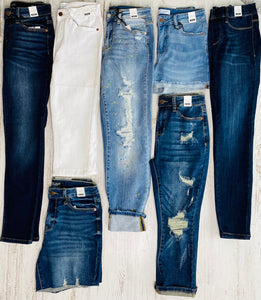 See What Our Customers Are Saying!
Always great to me and very quick with anything I need !!! Ashley and Austin are incredible people to work with and have a great sense of style !!!

Brooke A.
I love shopping with Ashley and Austin. They are two of the kindest and caring people. They care about YOU the person...keep up the good work😀

Janice G.
Great customer service, cute styles, and super comfy jeans! I would highly recommend shopping at Summer Creek Apparel!

Amy B.
Location
Our store
521 S. Main St.
Findlay, OH 45840

Retail shopping will be closed until Spring 2023
In Store Hours: By Appointment Only

Contact:
Email | ashley@summercreek.co
Phone | (419) 405-3021