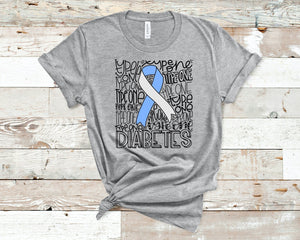 November is Diabetes Awareness Month! World Diabetes Day (WDD) is celebrated globally on November 14 to raise awareness about both Type 1 and Type 2 diabetes.
50% of proceeds from our Diabetes Awareness Tee will be donated Diabetes Youth Services. 
Pre order will be open till Nov 9th. All Shirts will be printed Nov 11th, then be ready for pick up/shipped.